In today's time of market economy and struggle for the best position in the market, all mechanisms are used to reach the future consumer or to keep the existing one … of course, social networks are one of the best models to reach as many potential customers as possible. But one of the models that is being used more and more are branded products. By making branded products, we open additional jobs for ourselves, but we also bring joy to the hearts of our customers, because they get unique products, according to their wishes.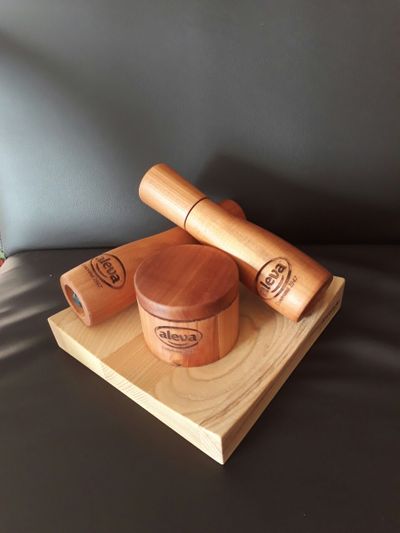 Branded products sublimate two good features, when it comes to our offer … and are usable and useful products, and with a promo message … which, either as a usable item (in catering or tourism), reminds the guest where he was, stayed, dined …. and tries to encourage the desire to come again … or is sold as a souvenir, given as a gift in a prize game or in some third way connects the end customer or client with the company that provided the branded products.
NEED MORE PICTURES? Call or write, we will send you an e-mail or Viber.
IMPORTANT: For each laser engraving of a logo, special font, promo message … Vector preparation is OBLIGATORY … it is done in Corell or some similar program. Without vector preparation, we do not want to take over engraving jobs, because engraving is done on a computer-controlled machine and human impact is minimal. So please provide yourself the necessary preparation for engraving.
It's a nice feeling when you can make someone happy. You share a flower, laughter or some emotion. And of course a concrete and useful product. So we are both happy and proud that our products, branded boards, were part of the prize fund of the event Sačijada 2019, on Stražilovo.
Everyone liked everything so much that they invited us as guests this year, 2020, which we gladly accepted. A new series of branded products and our sponsorship this year has been confirmed.